The Week 
Another great week here in Year 3!  Last week we innovated the story 'The Death of Balder' and this week we wrote our innovated story for our last Big Write of Year 3! The children came up with some fantastic ideas and it was wonderful to see the progress they have made in their writing this year.
In Maths we looked at a range of different investigations that used all four operations (addition, subtraction, multiplication and division). The children had to be E.L.L.I bees and work together in teams to solve the mathematical problems!
In Science we finished off our Magnets topic and the children assessed how much they understood from the topic. In Creative Curriculum we finished off looking at Viking Longhouses and rounded up our Vikings topic.
Next week we will be looking at poetry in Literacy and will be completing more mathematical investigations in Maths.
Please remember to email your child's class teacher if your child is leaving early so we can get their books and belongings ready. Have a great weekend!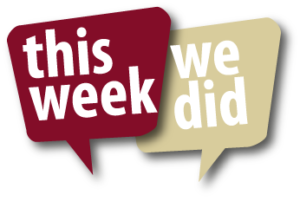 https://vimeo.com//220772277
---
Latest news from Year 3
---
Teaching Staff
* Head of Year
---
Homework
You can find your child's homework at the link below.