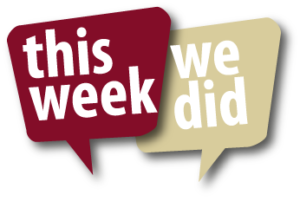 Update – What we did this week , 18th January 2018
As always, it has been another busy week in Year 3. In English we have been looking at adding the prefixes dis, un and mis onto words and explored how this changed the meaning of words. We then applied this in our writing throughout the week. After looking at an excellent diary entry (our WAGOLL), the children enjoyed stepping into the shoes of the character Zahara and writing their own diaries. At the end of the week, we then self-assessed our diaries and returned to edit them, thinking carefully about how we could improve them. Next week we will begin story writing and the children will be writing stories of their own involving a natural disaster- it should be very exciting!
In maths we have continued to consolidate our understanding of number. We were challenge to add and subtract single digits, multiples of 10 and multiples of 100. We looked carefully to see what patterns we could notice and discussed how the digits changed. Next week we will be consolidating our learning on fractions.
The children have loved planning and conducting a small experiment in Science this week. We were investigating which rocks were porous and the children suggested brilliant ways to test this. The children also made excellent observations during the experiment, examining how the rocks and the water had changed and they could even explain why bubbles were coming out. Fantastic conclusions were drawn up as a result.
We are continuing to learn about natural disasters in Creative Curriculum and this week we have been finding out about different volcanoes. Can you explain the difference between a dormant, extinct and active volcano? We located where volcanoes can we found in the world and found out why this was.
All of the teachers were incredibly proud of the children for their effort, enthusiasm and team spirit during the KS2 sports day on Wednesday. Next Thursday will be Year 3 Green's assembly and we are looking forward to finding out about their learning.
Have a lovely weekend.
Kind regards,
Miss Charlotte & the Year 3 Team
---
---
Latest news from Year 3
---
Teaching Staff
| | |
| --- | --- |
|  Tashi Brown |  tbrown@vhprimary.com |
* Head of Year