Update – What we did this week ; February 8th 2018
Year 1 have been working hard to write their own versions of the story of 'Jack and the beanstalk'. The children have been working independently, using capital letters, finger spaces, full stops, time connectives and adjectives. We are very proud of their unaided writing!
In Maths the children have been discussing how to measure length accurately using standard and non-standard measures. They have gone on to use vocabulary such as 'find the difference' to compare two objects. Some children have linked this to subtraction and have solved word problems based on measurement.
Year 1 Production
We are delighted to invite you to the upcoming Year 1 Concert. The concert will take place on Wednesday 28th February at 8:30am.
In preparation for the concert, children will be required to wear black trousers or leggings, and a shirt the same colour as their class colour (preferably without any motif on the shirt), with their school shoes. For example, children from Green class will wear black trousers or leggings, and a green t-shirt with their school shoes. Please send the clothing into school on Sunday 25th February, with each item clearly labelled in a labelled plastic bag. If you have any queries, please do not hesitate to contact your classroom teacher.
School lunches
If you wish for your child to have a school lunch, please could this be pre-ordered at the school canteen in the morning. This will ensure that lunches are sent to class, rather than children missing their break or lunch time.
Year 1 drop off
Many thanks for supporting us in encouraging the children to come into class independently. The children have demonstrated a greater responsibility for their school books and bags. It has also meant that the children can get straight on to their basic skills tasks each morning.
Homework
Please find 2 reading books in your child's folder for the holidays, alongside their weekly spellings and homework attached to their homework book. For homework this week, please support your child in identifying 3d shapes around the home.
The Year 1 team would like to take this opportunity to wish you and your family a relaxing holiday.
---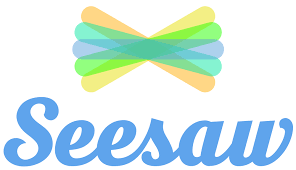 Good news! We use Seesaw to document your child's learning at school. If you haven't yet accessed your child's Seesaw journal, please see your class teacher for an access code.

---
Teaching Staff
* Head of Year